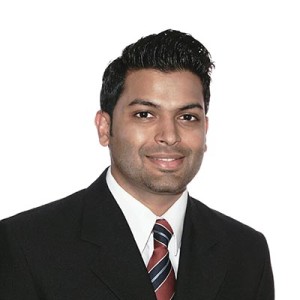 Sameer received his HBSc with High Distinction in Human Biology in 2009 from the University of Toronto. He subsequently went on to complete his Doctor of Medicine (M.D.) in 2013 as the only international student in his class and one of the few in the history of the Faculty of Medicine. After completing his Royal College Emergency Medicine Residency at the University of Toronto (Class of 2018), he is currently an academic ER physician at the University Health Network. He also obtained a Master's in Public Health at Harvard University (Class of 2018) with an emphasis on Innovation and Quality improvement. Given his dual clinical and academic roles, Sameer splits his time between Canada and the United States.
During his many years at the University of Toronto, Sameer has also been extensively involved in student mentorship and community building. Sameer spent three years as a residence student counselor at the university and has been a recipient of numerous awards including the Jon. S. Dellandrea award for academic excellence and the New College Centennial Award for student leadership.
As an Emergency Medicine resident physician at the University of Toronto, Sameer has been extensively involved in medical education and research. He has served multiple terms as an interviewer on both the Undergraduate Medical Admissions Committee and the post-graduate Emergency Medicine Residency Training Committee. Sameer is also a founding partner at MD Consultants (www.mdconsultants.ca), a Canadian consulting company geared towards helping high school and undergraduate students pursue a career in healthcare.
Sameer's current professional interests include clinical research within Emergency Medicine and using digital technology based innovation to solve the growing needs of the Canadian Healthcare System. He has won national research awards in Emergency Medicine and has published in several top-tier journals. Sameer is also the CEO of Mednovation Health Technologies, a Canadian Health-technology
start up that was founded in 2017.